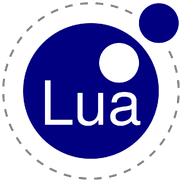 Lua Infoboxes are actually two-part infoboxes with the standard Template: part that mostly just invokes the Module: part where the Lua resides.
Since Lua is a full scripting language (although may not be completely supported on FANDOM wikis), it allows for much more sophisticated infobox functionality, primarily in the areas of dynamically generating parts and increased flexibility.
Usage
There are two ways to use Lua infoboxes. One can either use the infobox builder parser function, or one can use a set of modules developed by Fandom.
Benefits
References
See also
At dev.wikia.com